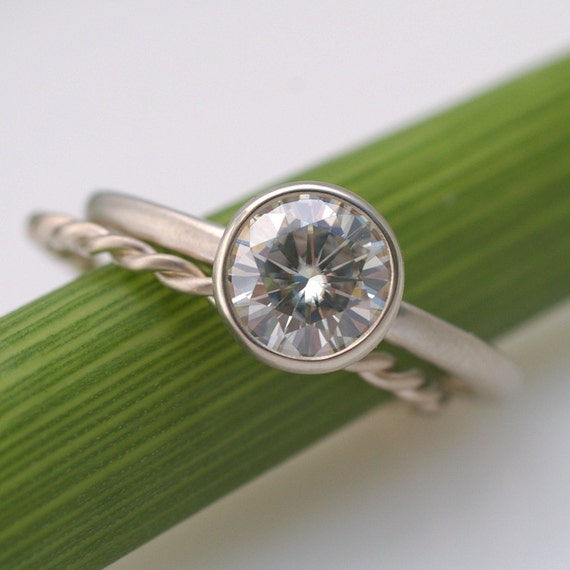 I bought my wedding ring & it should be coming in this weeeeek!!! So exciting :] I know it's a little early but it was on super sale & couldn't resist. Here it is pictured with the engagement ring Burton got me from the
same Etsy seller
. It's beautiful, & simple, & AHHH! I LOVE IT.
For Burton, he was interested in getting a meteorite wedding band, similar to
this one
, & wouldn't you know it, my uncle has one the same size, just laying around from a previous marriage! So not only is my band made out of reclaimed gold, but we're even recycling my uncle's band, which thrills us because the bridal jewelry market just seems like a giant financial sinkhole to me. Plus, we're not flashy or superstitious & we can also engrave it to make it his own.
Wedding planning so far has just been so much fun & like the rings, everything just seems to be falling into place :] But more on that girly stuff later...